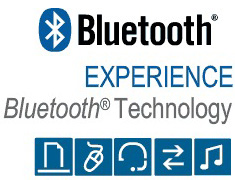 Across the country, more and more states are pushing to make driving while talking on a cell phone illegal. With the majority of the American population owning cell phones, more and more accidents are being attributed to cell phone distractions. To solve this problem, you will either need to stop talking on the phone while driving, or use some sort of hands free solution. Hands free Bluetooth technology has made cell phone use not only easier, but is also a much safer way to talk and drive.
At Xtreme Vehicle Designs, we carry products from the leading manufacturers in the Bluetooth business including Motorola, Parrot, and Raytel. They all have unique features, but the end result is the same- you get into your car and your Bluetooth equipped cell phone automatically synchronizes with the Bluetooth device and allows you to talk as you normally would, while paying more attention to the road.
If you want to experience the convenience and safe driving of a hands free Bluetooth product, give us a call or come see us today.
Cell Control
Safely disables the use of text, phone, email and other distracting applications while driving Reports of removal, deactivation or other misuse are sent by text or email to a designated administrator Phone call functionality is available when a handsfree device is detected Works with over 1,200 cell phones Works with any vehicle sold in the United States 1996 and up Music library remains active for normal use