Car Audio
The experience of listening to a really nice car audio system while on the road is unique to our industry. It can significantly improve any drive or commute. We have a fully stocked demo room where you can try before you buy. And when we say try we mean it. Customers are invited to bring their iPod or cd case full of music and audition our equipment.
As a high end car audio shop we factory authorized dealers of the following:
Speakers
Audison
Hertz
Pioneer
Alpine
Amplifiers
Audison
Hertz
Pioneer
Alpine
Subwoofers
Audison
Hertz
Pioneer
Alpine
Many people are tempted to buy equipment online. The prices always seem very low but this isn't always the best way to go. We are very competitive with our pricing and will match online pricing from an authorized online store. We also offer package discounts when you are buying multiple pieces at once. When you buy from us you can be sure that your product is new and if you do have any problems we take care of the headache of getting the product replaced or fixed. Also, most manufacturers provide longer warranties when you buy from an authorized dealer such as ourselves.
Source Units – In Dash
In the traditional source unit category there are many options to choose from. There are three main categories with a handful of key feature differences.
Single Din CD Players
Touch Screen Double Din DVD Players
Touch Screen Double Din Navigation Unit with DVD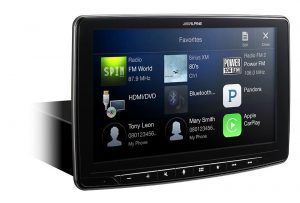 In each category there are key considerations when choosing a unit. Here are the main features you may want.
Integrated Bluetooth
Apple Carplay
Android Auto
iPod Integration with playlist, song and artist display and controls
Pandora control
Screen and display size and type
Source Units – Non-Traditional
At Xtreme we sell and install a lot of traditional source units but we also like to push the envelope and utilize new technology integrated, in new ways, into modern car audio and video systems. We can install a tablet or even a mac mini as a complete audio/video source in your car.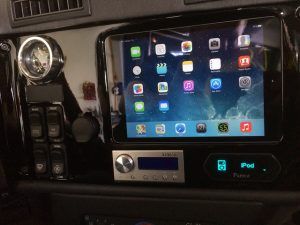 Subwoofers – Bass
We are an authorized dealer for Hertz, Audison, Pioneer and Alpine. We have many high quality subwoofers in stock. In many cases, adding a subwoofer to a stock audio will make the biggest impact to the sound and we are oem integration experts.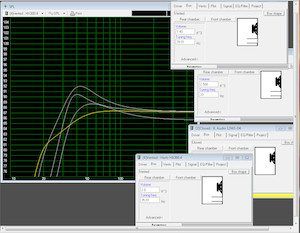 Subwoofer Enclosures
Subwoofers are very sensitive to their enclosures. At Xtreme we have significant experience and expertise to get the most out of your investment. Our process starts by understanding the type of music you prefer, the volume you are looking for and the type of vehicle the subwoofers will be going into. We will determine the air space available and then simulate the response of several different woofers to find the best match.
Speakers
Speakers are probably the most important part of any good sounding audio system. The Hertz Mille Legend components are our flagship line of speakers.
Audison Voce, Hertz Mille Pro and Hertz High Energy lines provides great sound quality, power handling and are built very ruggedly.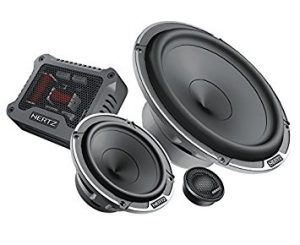 Amplifiers
You can never have too much clean power. In fact, in many situations, undersized amplifiers blow speakers. Don't make this mistake. We can help you choose the right amplifier for your speakers and musical tastes.
Stop by and listen to some equipment in our showroom or take a listen in one of our demo cars.